Meet The Hygienists of
South Coast Family Dentistry
Courtney Slack
Courtney was born & raised in Coos Bay. She then moved to Eugene to earn her Bachelor's degree in Social Science & Spanish at the University of Oregon. Soon after she began Dental Hygiene school at Lane Community College, where she graduated as the vice-president of her class in 2018.
Courtney & her husband spend most of their time fixing up their 1927 craftsman style home, enamored by their sweet baby boy, Harrison & "ruff" housing with their Goldendoodle, Whiteaker. Courtney's passion for dental hygiene lies in the ability to serve people from all walks of life regardless of what they do or where they are from.
Olivia Train
Olivia was born & raised in Myrtle Point.  She & most of her extended family call Coos County home.  After high school she moved to New Mexico & attended New Mexico State University on a full ride collegiate rodeo scholarship where she completed her bachelor's degree in chemistry.  After college, she returned to Oregon & attended dental hygiene school at Oregon Institute of Technology in La Grande.  She chose hygiene because she wanted to be a part of the healthcare community improving people's lives & overall health.  Olivia enjoys getting to meet new people every day, making connections with her patients & helping them achieve better oral health.  She prides herself on helping patients who have had negative experiences overcome their dental anxiety through professional & caring treatment. Olivia feels honored to be a part of an office that gives everyone a chance to be taken care of & makes their experience & oral health a priority.  Outside of the office, Olivia's fun has to do with horses & competing in barrel racing.  She travels to compete every chance she gets & loves experiencing new places.  While she mostly competes in the North West she has been as far as Texas for competitions.
Eliza Forgue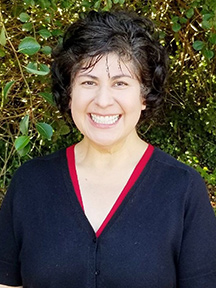 Eliza is one of seven siblings, which has made family her highest priority.  She & her large extended family call the Pacific Northwest home & enjoy all it has to offer.  Eliza graduated from Northern Arizona University in Flagstaff as a dental hygienist.  She moved to Alaska after graduation & then to Oregon where she became one of the skilled & knowledgeable dental hygienists at South Coast Family Dentistry.  Eliza takes great pride in patient care & education.  She has spent her 20 years as a hygienist continuing to improve the patient experience as well as patient oral health.  Outside of work, Eliza enjoys spending time with her husband & Chili, her beloved dog.  The family enjoys taking walks together appreciating all the beauty Oregon offers.
Tiffany Mahikoa
Tiffany Mahikoa grew up living in different parts of the Western U.S. but she has called the Pacific Northwest home for nearly 20 years. She graduated from Pacific University in 2014 with her bachelor's degree in dental hygiene, moved to the Southern Oregon Coast & never looked back. She brought with her a passion for community health improvement, compassionate patient-centered care & building collaborative relationships.
Tiffany shares her life with her husband, Nick, & their pets, two rambunctious dogs & a cranky old cat. Tiffany has too many hobbies and interests to name, but her favorite thing to do is learn new things! She loves working with people from all backgrounds & seeks to help patients who feel anxious at the dental office.
Steven Alvarez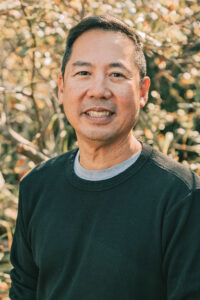 Steven grew up in southern California & has lived in Oregon for the last 17 years, 12 of those years in Coos County. He attended Loma Linda University & received a Bachelor of Science in dental hygiene. Steven is a proud United States Air Force veteran who enjoys playing basketball & traveling. He has two children, Sophia & Vincent.
Julia Ingersoll
Julia was born & raised in North Bend. After high school she attended Southwestern Oregon Community College & went on to study dental hygiene in La Grande at Oregon Institute of Technology. She is dedicated to improving the oral health & well being of her community through hands-on treatment & patient education.
Outside of the office Julia enjoys spending time at home with her three dogs, chickens & rabbit.
Professional teeth whitening can lighten your smile by several shades in about an hour!
Enjoy the comfort & ease of our new lifelike dentures! Now you can live the way you want to with improved speech, appearance & self-esteem.
Digital x-rays are computer-generated images that require up to 90% less radiation than conventional film-type x-rays.
Ready to Schedule Your Appointment?
At South Coast Family Dentistry, we have convenient hours that won't make you miss work or school.
Hours
Monday: 7am-7pm
Tuesday: 7am-7pm
Wednesday: 7am-7pm
Thursday: 7am-7pm
Friday: 7am-7pm
Saturday: 8am-6pm
About Us
The SCFD team invite you to discover the difference that truly personalized dental care can have on your life. South Coast Family Dentistry is a team of caring, experienced dental professionals who use only the most advanced technologies, materials & procedures with our primary focus being comfortable, health-centered dentistry. We are a community-focused practice, where your comfort & satisfaction come first. We look forward to meeting you soon & developing a relationship that builds a bridge toward long-term trust and successful dental care. South Coast Family Dentistry invites you to see why our patients can't stop smiling.