Meet The Hygienists of
South Coast Family Dentistry
Courtney Slack
Courtney was born and raised in Coos Bay. She then moved to Eugene to earn her Bachelors in Social Science and Spanish at the University of Oregon. Soon after she began Dental Hygiene school at Lane Community College, where she graduated as the vice-president of her class in 2018. Courtney and her husband spend most of their time fixing up their 1927 craftsman style home, enamored by their sweet baby boy, Harrison and "ruff" housing with their Goldendoodle, Whiteaker. Courtney's passion for dental hygiene lies in the ability to serve people from all walks of life regardless of what they do or where they are from.
Shelley Huser
Shelly is a proud mother of two boys; one son is a veteran who spent time in Iraq and the other is a care provider.  She is grateful to be a grandmother of six beautiful grandchildren ranging in ages from 1 to 12.  She and her grandkids enjoy sleepovers, swimming, baking, painting toenails and being silly.  Shelly graduated from Lane Community College as a Dental Hygienist and has been caring for patients over the last 20 years. She is passionate about providing care for all patients, including our veterans with PTSD and dental anxiety.  She has volunteered her services in Micronesia caring for 100s of people that don't have access to dental care as well as veteran's, children's and community free dental clinics.  Shelly loves the fresh clean air and beautiful sun sets on the Oregon Coast and has spent the last 6 years here.
Biography Coming Soon!
Eliza Forgue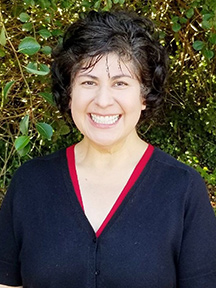 Bio coming soon!
Professional teeth whitening can lighten your smile by several shades in about an hour!
Enjoy the comfort & ease of our new lifelike dentures! Now you can live the way you want to with improved speech, appearance & self-esteem.
Digital x-rays are computer-generated images that require up to 90% less radiation than conventional film-type x-rays.
Ready to Schedule Your Appointment?
At South Coast Family Dentistry, we have convenient hours that won't make you miss work or school.
Hours
Monday: 7am-7pm
Tuesday: 7am-7pm
Wednesday: 7am-7pm
Thursday: 7am-7pm
Friday: 7am-7pm
Saturday: 8am-6pm
About Us
Dr. Huff & his team invite you to discover the difference that truly personalized dental care can have on your life. South Coast Family Dentistry is a team of caring, experienced dental professionals who use only the most advanced technologies, materials & procedures with our primary focus being comfortable, health-centered dentistry. We are a community-focused practice, where your comfort & satisfaction come first. We look forward to meeting you soon & developing a relationship that builds a bridge toward long-term trust and successful dental care. South Coast Family Dentistry invites you to see why our patients can't stop smiling.